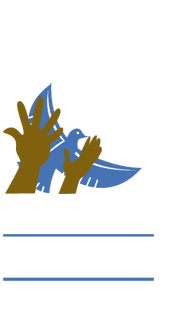 We as Catholic Christians are called to proclaim the Good News of the Kingdom of God. St. Paul is part of a Collaborative Evangelization Commission. We support the work of spreading the Gospel with traditional and modern media sources. Our primary goal is to spread God's Word through the work of the Holy Spirit and the support of the USCCB document "Go and Make Disciples."
In keeping with the focus of the Archdiocese Synod priorities and responding to the St. Paul Parish Survey, the Evangelization and Formation Commission's efforts in 2016 -2017 will be concentrated on catechesis for adults through scripture and tradition.
The committee also plans to promote small faith sharing groups with a focus on discipleship. Evening scripture presentations and small group scripture studies will give the novice and seasoned scripture reader a better understanding of scripture, tradition and the church. Child care will be provided (at no cost) for evening programs when requested in advance.
Please consider joining the Evangelization Commission, for the opinions of all makes for a better evangelizing effort. New members are always welcome! You are important! You are invited to walk with us on this endeavor. Please contact Ania Momot at amomot@hotmail.com for more information.
Plans are also underway for a Parish Newsletter. Please keep watching for more information.
Formed
As a gift to the parishioners, St. Paul the Apostle purchased a subscription to FORMED. FORMED is a dynamic new online platform that provides access to the best Catholic content on any device with internet access, including your computer, smartphone and tablet. With FORMED, you'll find video programs that explain the Catholic faith, explore the deepest meaning of marriage, receive Bible studies on a variety of topics and listen to inspiring audio talks. You'll find presenters like Dr. Tim Gray, Dr. Edward Sri, Dr. Mary Healey, Chris Stefanick, Dr. Scott Hahn, Bishop Robert Barron and a lot more. They are all part of our parish subscription. It truly is the Catholic faith - on demand.
It is easy to be FORMED. Go to formed.org. You should see the registration box for parishioners. Type in the parish code, which is available on tables in the Gathering Space, or you may call the Parish Office or email jwiseman@stpaulracine.org. Now set up a username (whatever username you will remember) and a password. You now have access to the great programs on formed.org anytime simply by logging in. If you have questions or experience any problems setting up your login, please call the Parish Office.
St. Paul the Apostle also hopes to offer some of the FORMED programs in a community setting at a later date. Please watch the bulletin for more information.
iEvangelizeMKE
Earlier this year, the Archdiocese of Milwaukee produced two incredible videos of people on fire for their faith. Witness for yourself how the beauty of the Catholic Church can transform lives, and share your own stories of faith with as many people as possible via social media, email and any other electronic means. Click below to watch an ievangelize video, or follow this link to choose another. #iEvangelizeMKE